科大學生創業, 利用市面賣淨的面包, 重新釀造成手工啤酒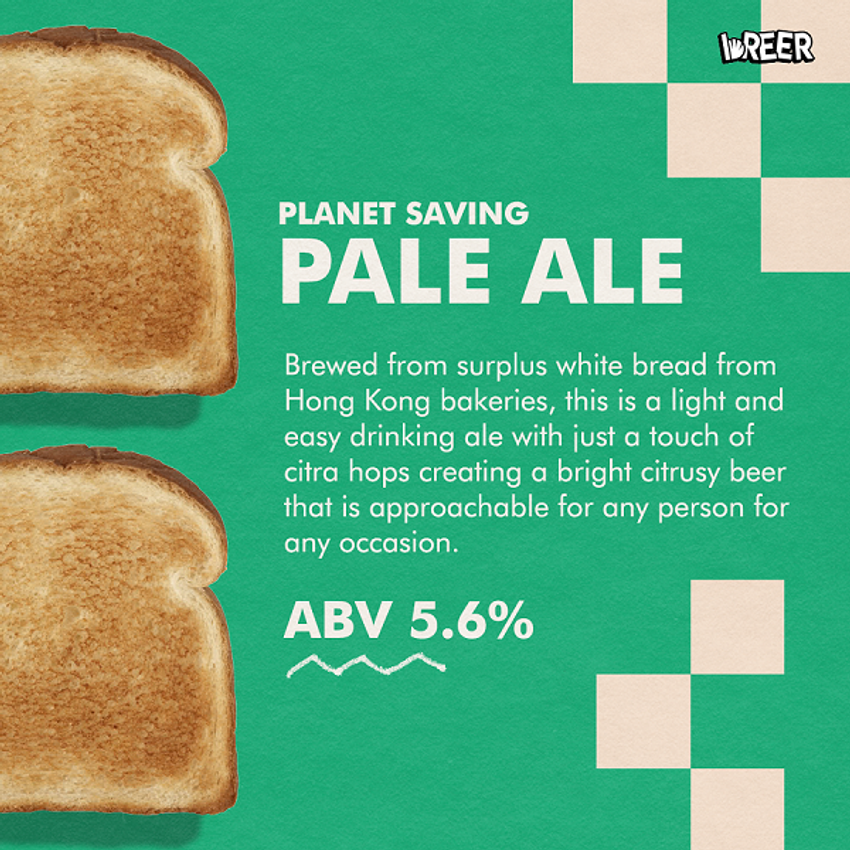 Breer is a food upcycling startup that collects otherwise wasted resources and breathes new life into them. We are focused on a mission to save the world by reducing, if not eliminating, food wastage. We do so by collecting unsold, uneaten, surplus bread and pizza crust to brew local craft beer.
Problem Solved: In Hong Kong alone, 3600 tonnes of food is wasted every day, and 47% of store-disposed food is leftover bread. On the other hand, landfill capacity in Hong Kong will be exhausted by 2021, enhanced by the excessive dumping of surplus bread in landfills. Breer's goal is to alleviate bread waste & contribute positively to the environment through its beer, which does good and tastes better.
Breer's Team & Achievement: Breer is the brainchild of four passionate student founders, who are on a mission to redefine purpose-driven innovation. Breer has been creating waves in the Hong Kong impact entrepreneurship space and has won several entrepreneurship competitions & grants, including the HKUST-Sino One Million Dollar Entrepreneurship Competition.
Social Impact: Each Breer can help customers contribute towards SDG12 & SDG13: with each can, a customer is able to save 20g of surplus bread, 0.3 meters of landfill capacity, 0.009 tonnes of carbon dioxide emissions, 0.055m3 of water, all while helping to spur the economy of Hong Kong by promoting upcycling of otherwise wasted resources.
***請理性飲酒 Please drink responsibly