Cool like ice and soft like cream~
Quantum Dry: Quick absorption and dryness, it keeps baby skin dry and minimize diaper rash and irritation. Permeability is much better than normal KOKOFIT diapers.
Ice air skin: Materials with excellent air permeability. Micro holes in air-through cover helps to keep excellent ventilation. And it keeps baby cool and comfortable anytime, anywhere.
ltra-thin compression sheet: The ultra-thin compression sheet is light and free of clumps
12 Hours dryness: It helps mom and baby have comfortable night
Double leak lock: It prevents leaking with double steps
Soft band: thinner waistband makes any movement easier.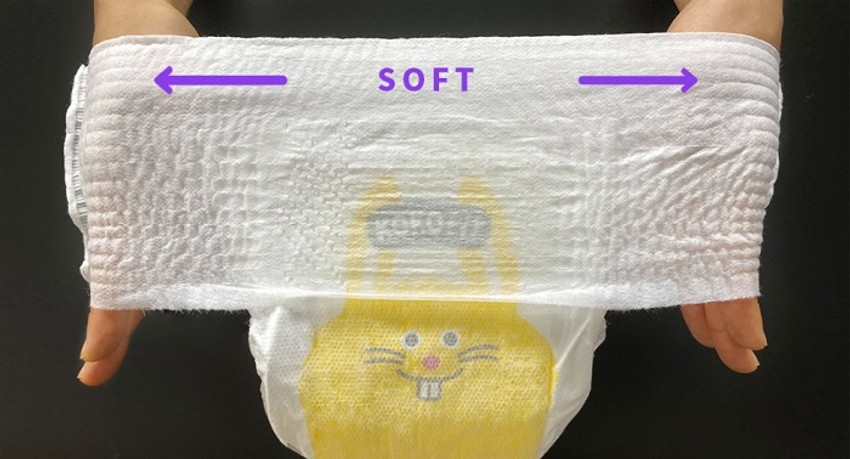 Minimization of use of chemicals: The Urine line is deleted as it contains chemical ingredient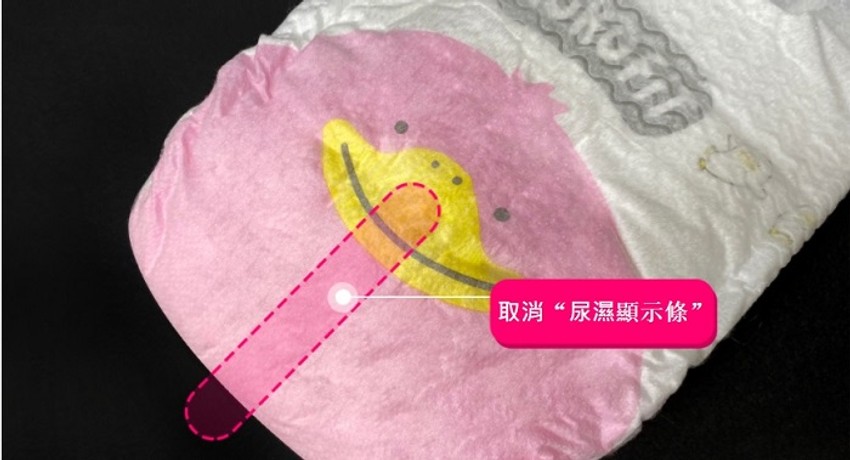 Relax with natural material for sensitive baby skin:
- Biomass: The inner cover is hypoallergenic to the skin using ingredients extracted from plant origin and sugarcane.
- Oxygen bleaching tissue: No chlorine bleaching. Absorption sheet more secure because it uses oxygen bleaching with Swedish technology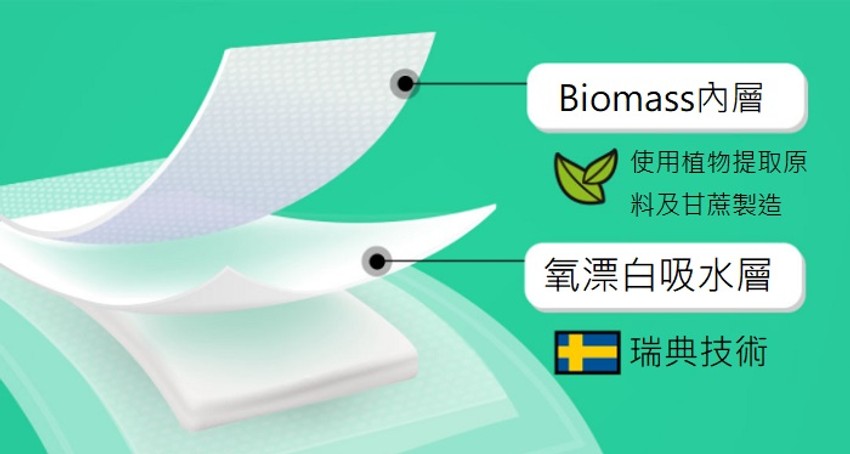 Sweden SOFIDEL & FSC certified: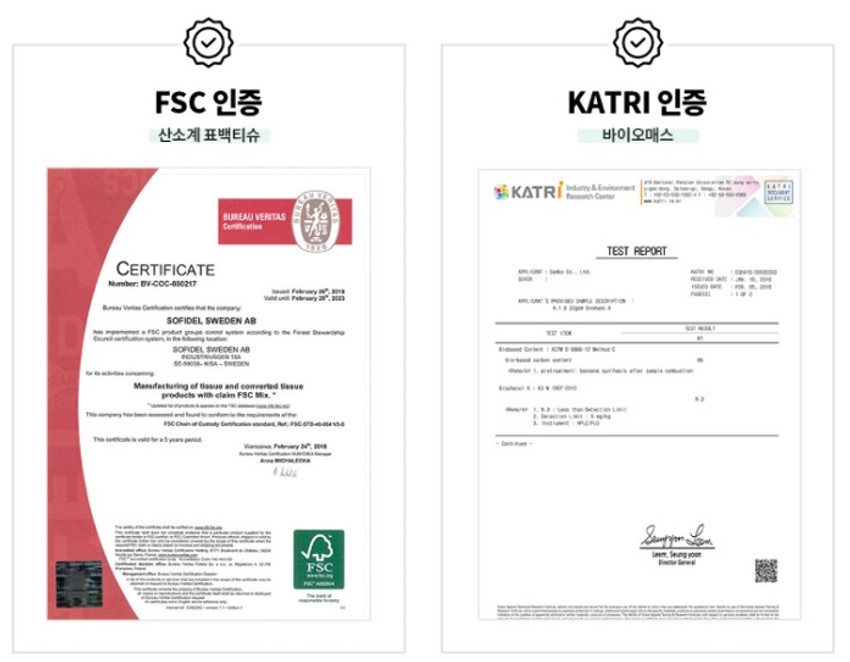 Dermatest® of Germany Reduction of skin irritation Classified as EXCELLENT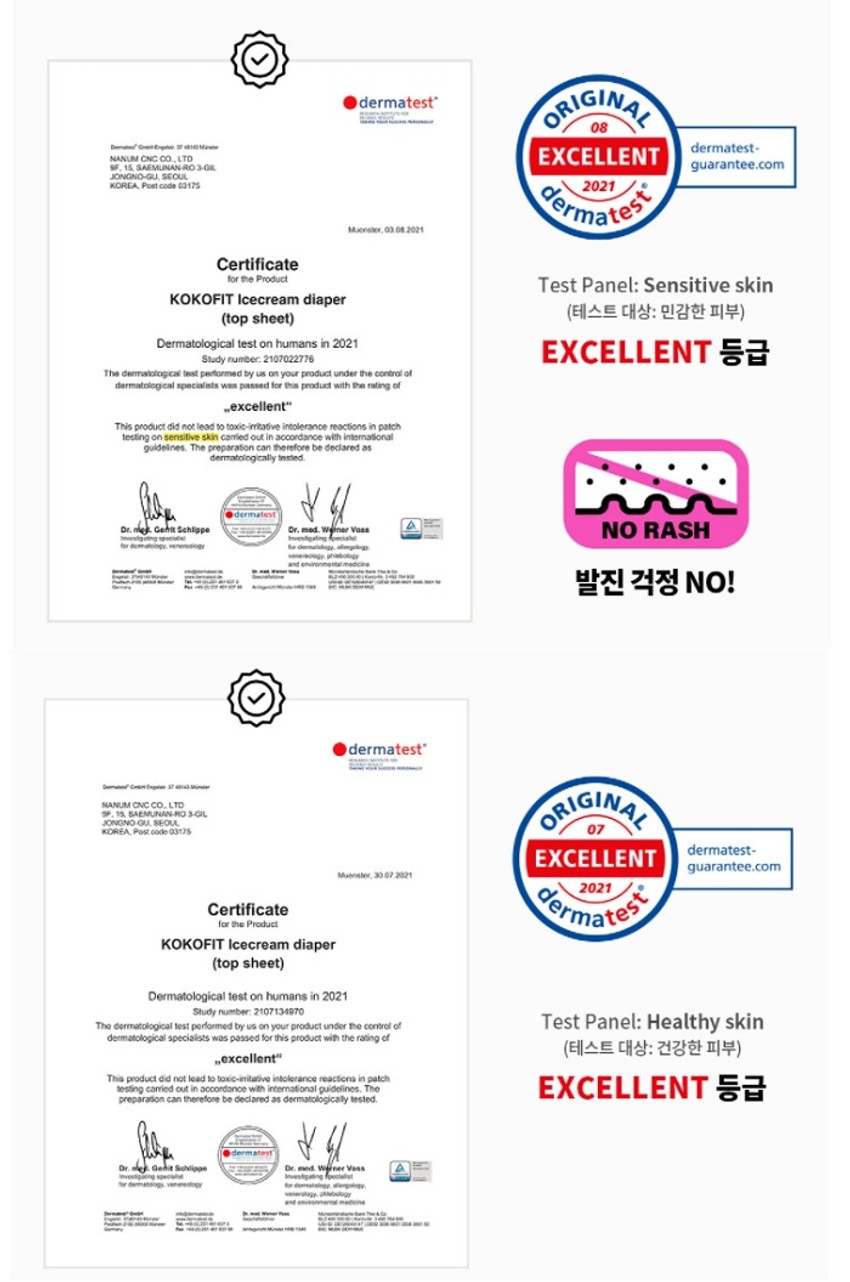 Raw Material country of origin:
- Tissue made in Sweden
- Hot melt made in HENKEL, Germany
- Waistband made in Dorei, Korea
- Elastic made in Hyosugn, Korea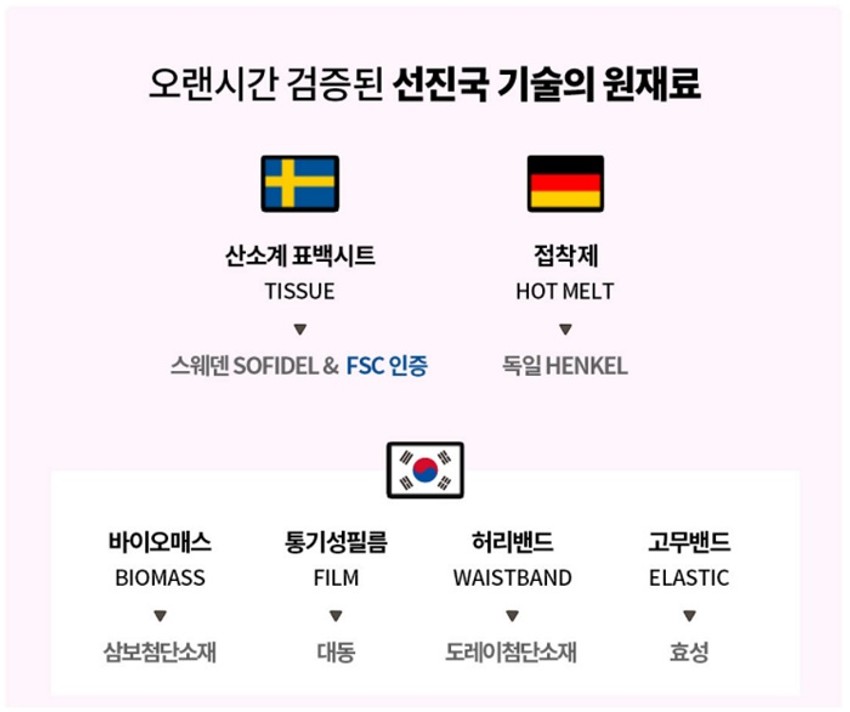 Size Reference:
- Size M: 5-9 kg, suitable for both boys and girls
- Size L: 8-12 kg, suitable for both boys and girls
- Size XL: 13-15kg, suitable for both boys and girls
- Size Jumbo: 15kg+, suitable for both boys and girls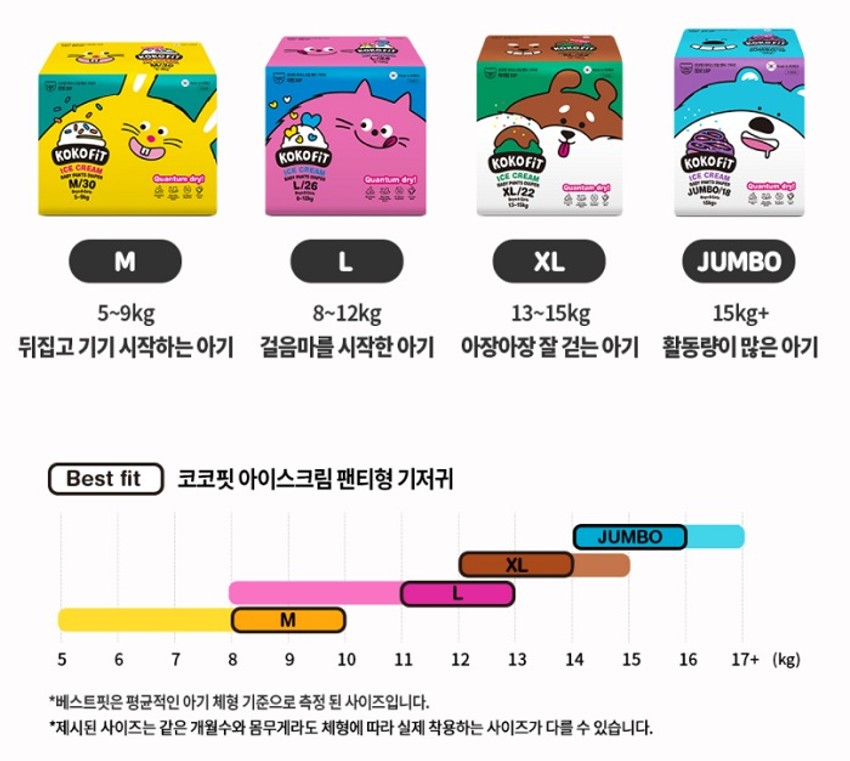 Precautions of Use:
- To prevent imitation or rash, recommend changing diaper every 3-4 hours
- Keep this product away from children to avoid direct contact with eyes
- Do not store near flammable or explosive products. Store in cool and dry place.
- Store hygienically to avoid contamination from dust or insects
- Wrap up used diaper and discard in waste-bin. Do not flush in toilet