Adore provides two different types of self-sampling package for customer to select, either Deep Throat Saliva Test Kit or Nasopharyngeal Swabs & Throat Swabs Test Kit.
Normally the cost of the Nasopharyngeal Swab & Throat Swab Test Kit is higher than Deep Throat Saliva Test Kit, but Adore offers the same price for both kit in order to support Hong Kong to fight for the virus together!
Customers shall carefully read the instruction before they decide which kit is more suitable for themselves to process the self-sampling collection.
Following are the read guidelines:
Deep Throat Saliva Video
- we suggest customer to do this self sampling kit only when wake up before food or brush teeth.
Nasopharyngeal Swab and Throat Swab: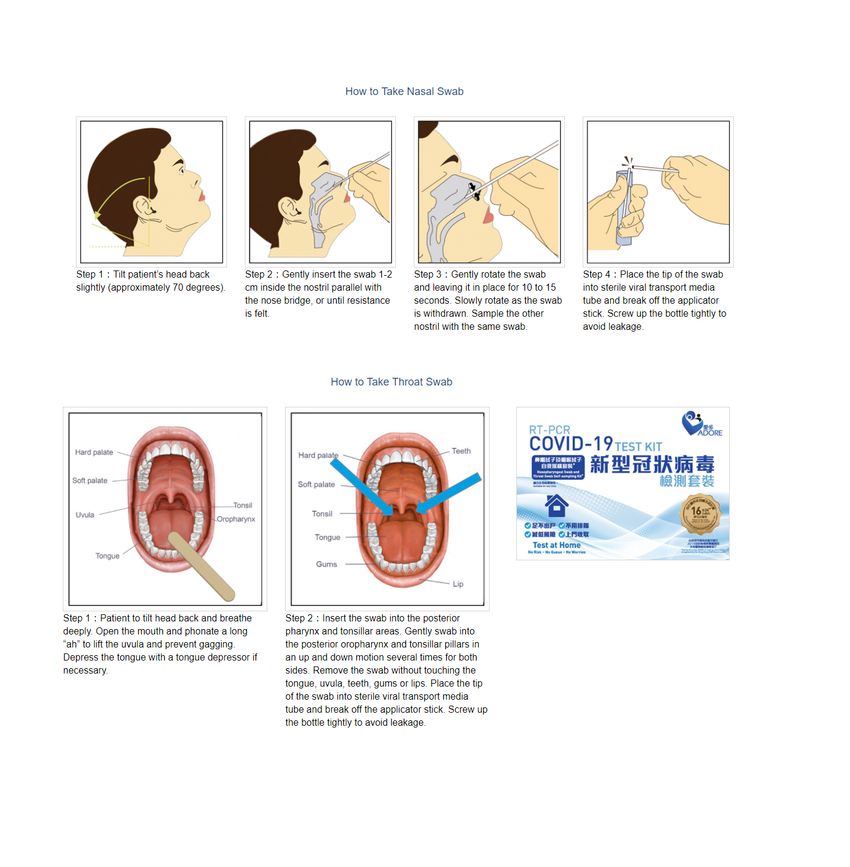 Suitable for people who
1) Prefers to be tested at home alone in order to reduce the risk of infection. Do not want to go to many places to test
2) Does not want to waste time waiting in line,
3) Needs to report health abroad,
4) Worries about the risk of COVID-19
5) Received the test report within 16-24hours
Let you stay at home to completed the COVID-19 Test, then you can travel in peace of mind.